Start Translating
Our experts are waiting
Step 2 Enter your text or upload a file
Step 3 Send to translator
Price Per Word: $0.16
Minimum fee $8
Word Count: 0
Languages: 1
Total: $0
Babylon Professional Translation
Expert translators, professional service and a personal touch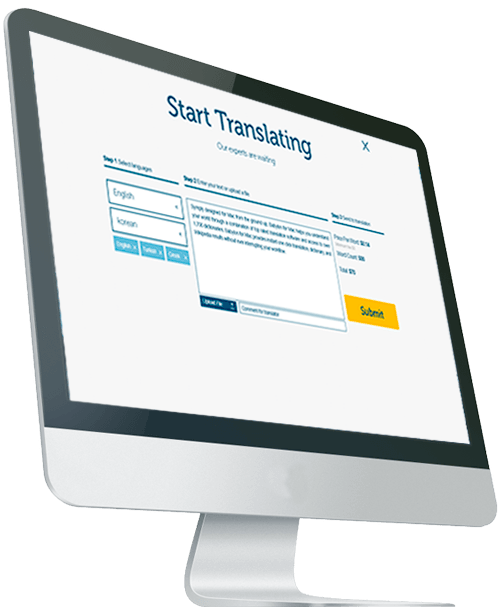 Babylon Professional Translation makes it easy to get a perfect human translation. Simply click Get Started to submit your request online and we will select the best translation expert for your project. When your translation is ready, it will be sent for your review and approval. If you need any help along the way, our customer service team is available 24/7.
Your text

The best translators
The perfect translation
Trusted translation when you need it
Global Network of Professional Translators
*Certain exceptions apply
Babylon Human Translation

Business customers enjoy an added discount when submitting large volume translation projects.
Please fill out your details and we will contact you shortly.